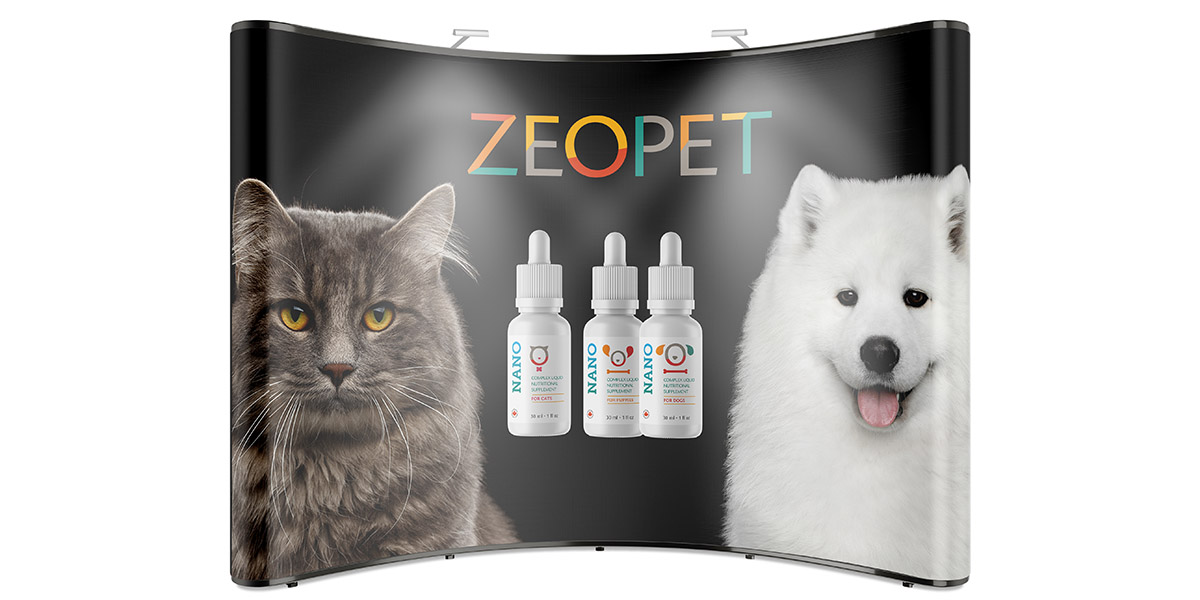 COMPETENCIES: USER AND MARKET RESEARCH |  BRANDING |  LOGO AND LOGOTYPE DESIGN  |  PACKAGING DESIGN  | PACKAGING SYSTEM DEVELOPMENT |  3D PRODUCT RENDERING  | PRINT DESIGN |  PROJECT MANAGEMENT
ZEOPET products comprise a line of all-natural nutritional and healthcare supplements for dogs, puppies and cats. Colourphill was tasked to brand the product line – to design the visual language, packaging system, trade-show display, and print and marketing materials to bring the first 12 products (in various sizes) to market in a 3-month timeframe.
To great success, we designed an umbrella wordmark that easily adapted to the three product lines (dogs, puppies and cats), chose a robust and flexible colour palette and visual approach, and designed a packaging system to easily produce labels in different sizes as products are added to the line.