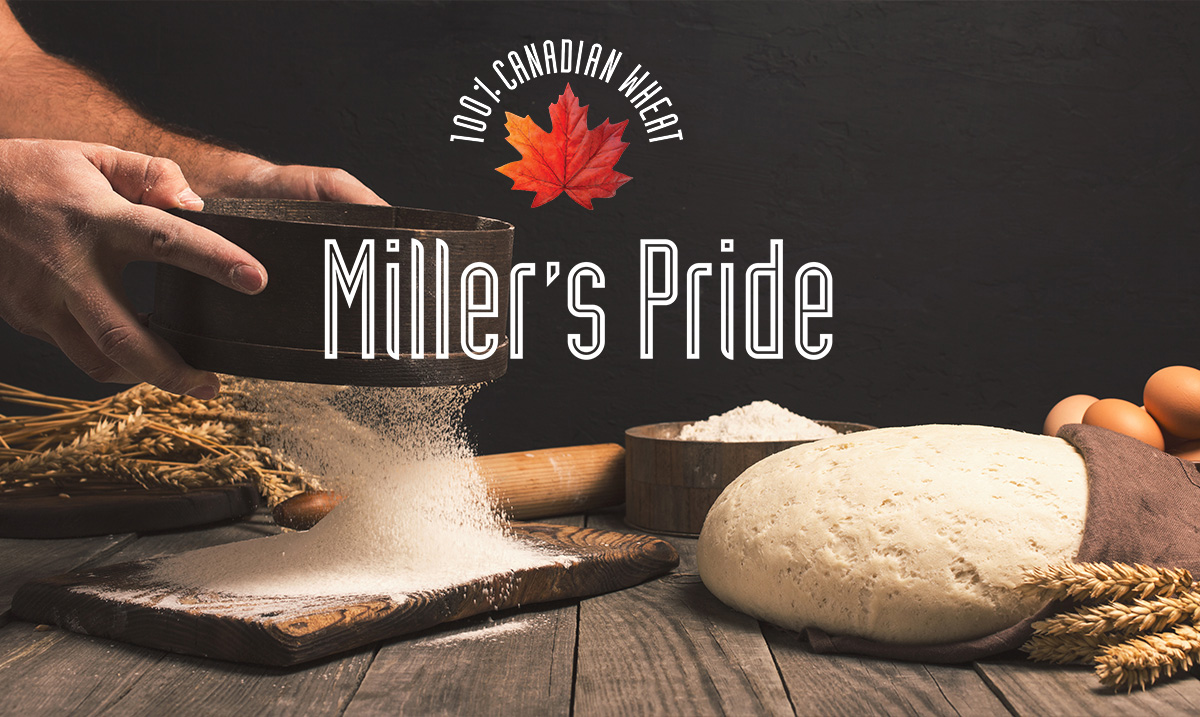 CELEBRATING CANADIAN QUALITY PRODUCTS
COMPETENCIES:  BRANDING |   LOGO AND LOGOTYPE DESIGN |  PACKAGING DESIGN |  PACKING SYSTEM DEVELOPMENT |  3D PRODUCT RENDERING
Miller's Pride is new brand of food items that celebrates quality products proudly made in Canada. Colourphill was asked to design Canada's newest flour brand to bring the Miller's Pride all-purpose flours, milled from 100% Canadian, non-GMO wheat to market in a refreshingly Canadian way.
We designed a flour-bag system to share common elements (green banner, typography, rolling pin, maple leaf and wheat stalks) but differentiated the two varieties – White All-Purpose Flour and Whole Wheat All-Purpose Flour – through colour.
Available at Foodland, Fortinos, Loblaws, Longo's, Sobeys and Zehrs, Miller's Pride has become baking staple in Ontario'households.