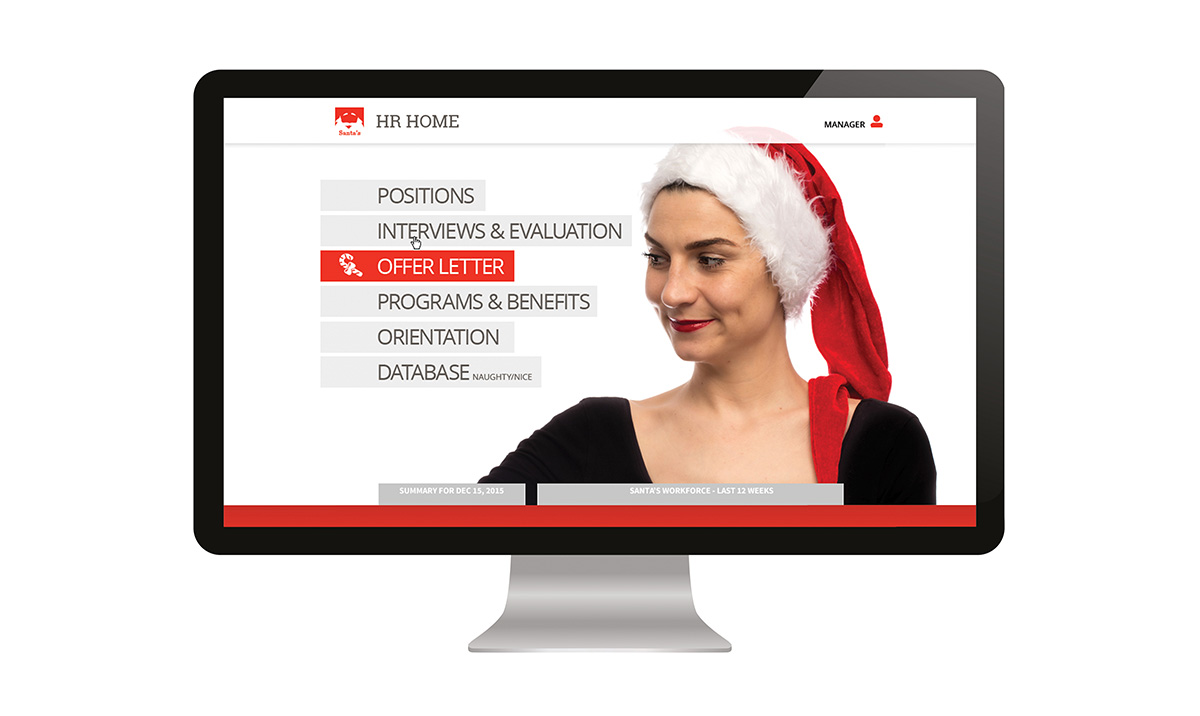 BRANDING TO BUILD EMPLOYEE CULTURE
SANTA'S HELPERS developed for Colourphill
COMPETENCIES:  INSIGHT GATHERING | BUSINESS ANALYSIS | CREATIVE BRIEF | BRANDING | LOGO AND LOGOTYPE DESIGN | PRINT AND DIGITAL DESIGN | WEB DESIGN | USER EXPERIENCE | INFORMATION ARCHITECTURE AND PROTOTYPES | IDENTITY STANDARDS DEVELOPMENT | VIDEO ART DIRECTION
Most employee branding is private, so we created a fictional scenario to show what we do!
Santa's got a workforce retention problem at the North Pole – some elves no longer believe that it's an exciting place to work and are leaving to work elsewhere.
We sat down with Santa and his team to articulate the problem from a visual branding, communication strategy, and HR management tools perspective. Our challenge was to reboot an old-fashioned HR brand and the North Pole's internal processes. We developed a SaaS online hiring and retention experience that reflected the state-of-the-art production and distribution capabilities of Santa's workshop. The elves were eager to stay.